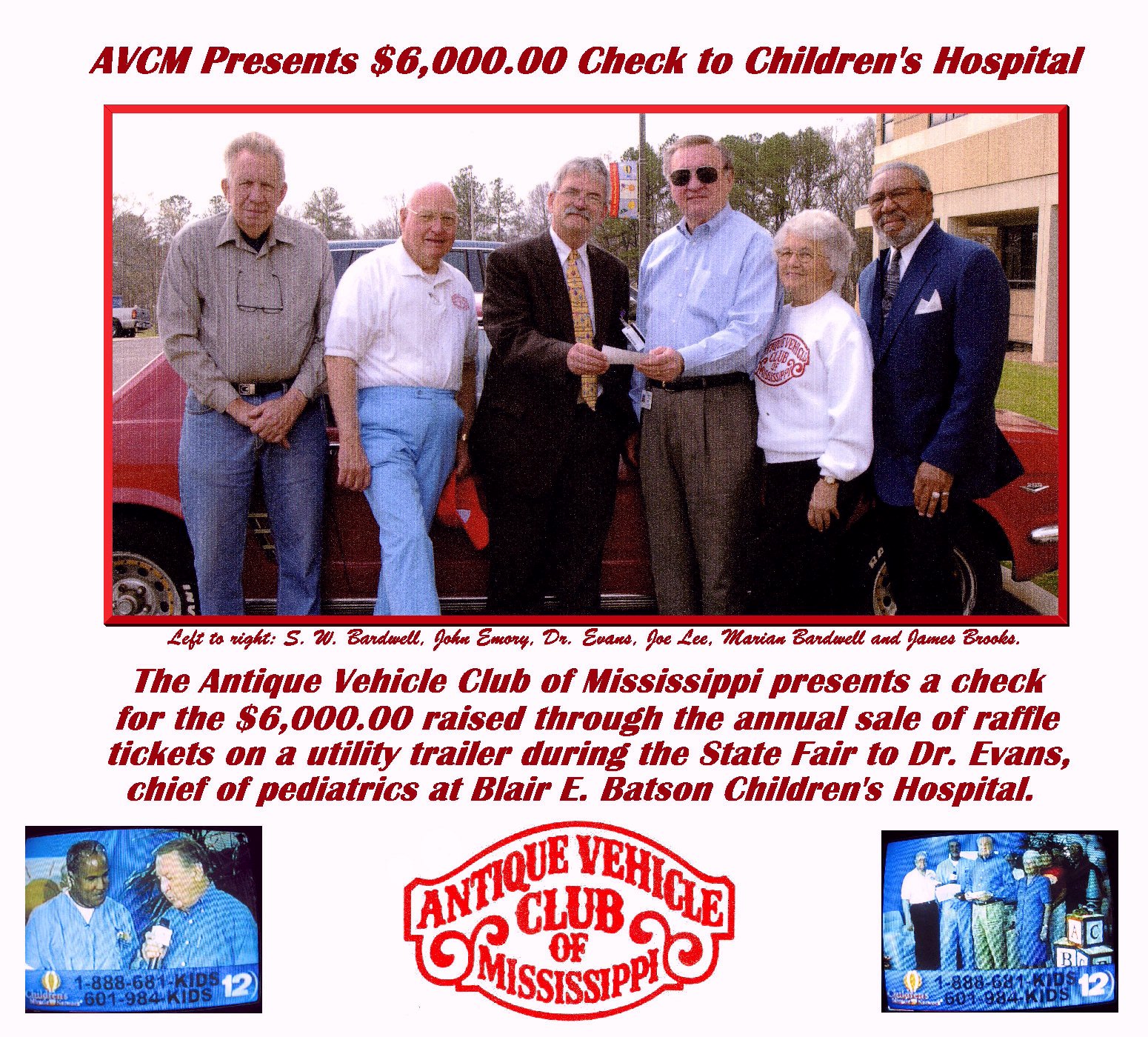 The club actively and financially supports the Council of Vehicle Associations/ Classic Vehicle Advocate Groupe, Inc. (COVA/CVAG, Inc.) and Specialty Equipment Market Association (SEMA) Action Network (san), which serve as watchdog organizations in the preservation of our rights with regard to our antique vehicles. We monitor the Mississippi State Legislature to ensure that laws are not enacted that might infringe on our rights.
The club also supports MOTAA (Mid-America Old Time Automobile Association), headquartered in Morrilton, Arkansas and is an affiliate of this organization.
The Antique Vehicle Club of Mississippi sponsors the annual Mississippi State Fair Show in Jackson, Mississippi in October. This is a 10 day, indoor event featuring vehicles 1975 and before in original or non-modified, restored condition. While requests are greater, space limitations keep the number of entries to no more that 100 vehicles. All vehicles are judged by a 10 person team and a 100 point system.
In May of each year the club visits the Home Place retirement home where the members provide homemade ice cream, cakes, and cookies for the residents. The highlight of this event is taking them for rides in the antique vehicles, and hearing them reminisce about their happy memories of these old cars.